The blasting company located in the southern Gobi of Mongolia has undertaken long-term drilling and blasting operations in open-pit coal mines. Large-aperture blasting with a diameter of 200mm or more is generally used locally. Before purchasing TAIYE-D6 and D8 large-aperture hydraulic drilling rigs, the company had always used tricone bit drilling rigs for construction. Cone drilling rigs have problems such as high investment cost, fast consumption of drilling bits, high drilling bits prices, and low drilling efficiency for high-hardness rocks. The TAIYE large-aperture integrated open-air down-the-hole drilling rigs can be diesel-powered or diesel-electric Dual power modes, respectively used for blasting holes within 165-203mm and 203-254mm. TAIYE large-aperture integrated open-air down-the-hole drilling rigs have a comprehensive use cost much lower than that of roller-cone drills. They also support the use of the roller and down-the-hole drills, which are highly recognized by customers.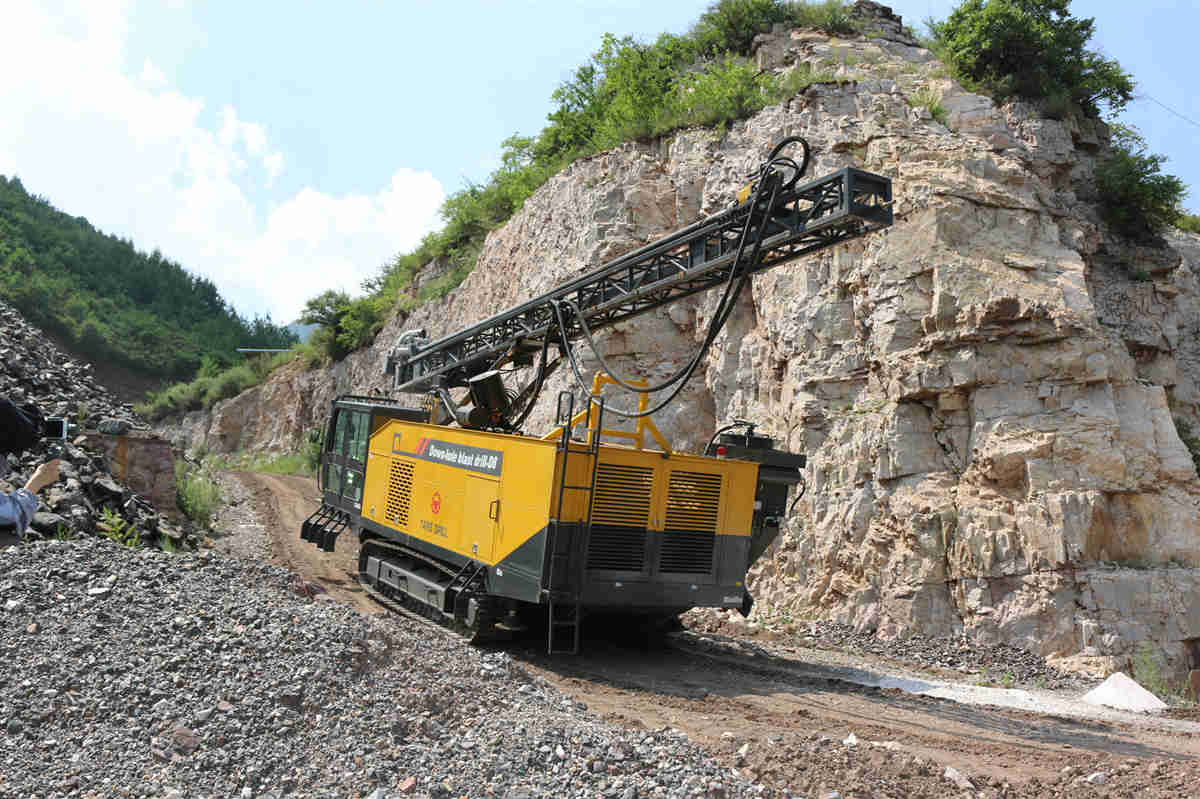 TAIYE-D6/D8 large-aperture surface down-the-hole drilling rigs are equipped with a high-drilling frame structure for large-scale mining. They use 8m or 9m drill pipes. The maximum hole depth can reach 24m, and the number of changing rods is reduced, and auxiliary operations time are shortened, improves work efficiency; the four-point hydraulic telescopic outrigger has good ground adaptability. Diesel-powered and diesel-electric hybrid power configurations are suitable for different mines. The whole machine is equipped with a high-pressure, large-displacement two-stage screw air compressor, which ensures a higher impact frequency and better slag discharge effect. The drilling rig and the air compressor are driven by two engines, which ensures the full use of energy efficiency and has obvious performance advantages.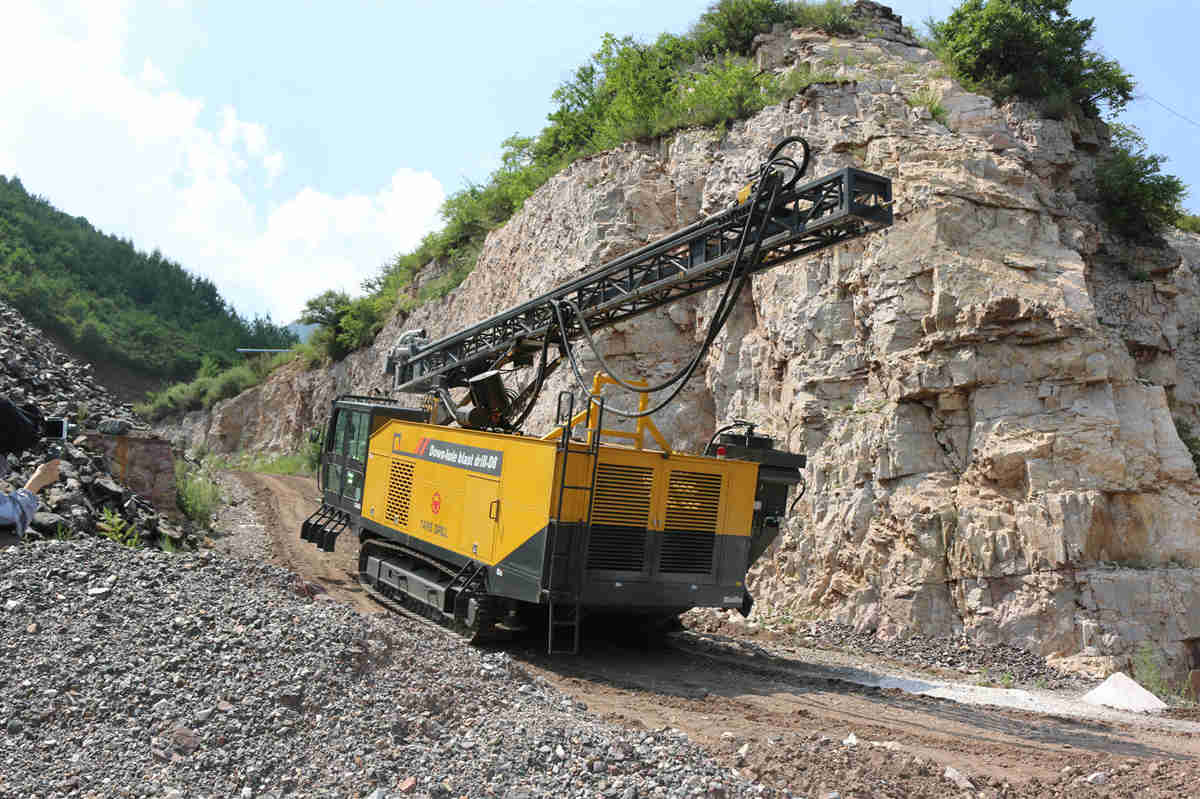 As a group of rock drilling equipment manufacturers established earlier in China, TAIYE DRILL has always adhered to the R&D concept of "combining innovation and practicality" for 25 years. Aiming at the particularity of drilling rigs that are usually used in more difficult environments, the rock drilling products of TAIYE DRILL always regard quality as the core concern. With reliable product quality and after-sales service, TAIYE's drilling rigs have been exported to more than 20 countries and regions around the world.