Recently, a customer from a coal mine in Heilongjiang Province came to TAIYE to learn the maintenance knowledge of drilling rigs and inspect integrated drilling rigs.
According to this customer, his company's production efficiency has been seriously reduced due to ageing equipment. Since the purchase of two TAIYE-X5 DTH drilling rigs with automatic connecting and unloading drilling pipes in 2019, the production efficiency has been significantly improved. During the two years of use, the TAIYE-X5 open-pit DTH drilling rig has performed outstandingly in drilling performance, fuel consumption and quality of drilling rigs, which has been recognized by customers.
Located in the north of China, the minimum temperature in winter can be below -30℃ in Heilongjiang Province, which belongs to a severely cold area. It is difficult for machines to start up in winter with that harsh production environment. After purchasing the TAIYE-X5 drilling rig equipped with a starter kit at a low temperature, it takes less than one minute to start up in winter. The TAIYE-X5 drilling rig is equipped with a heating and cooling air-conditioned cab, which is especially suitable for use in a harsh working environment and provides a more comfortable and safe operating environment for the driver.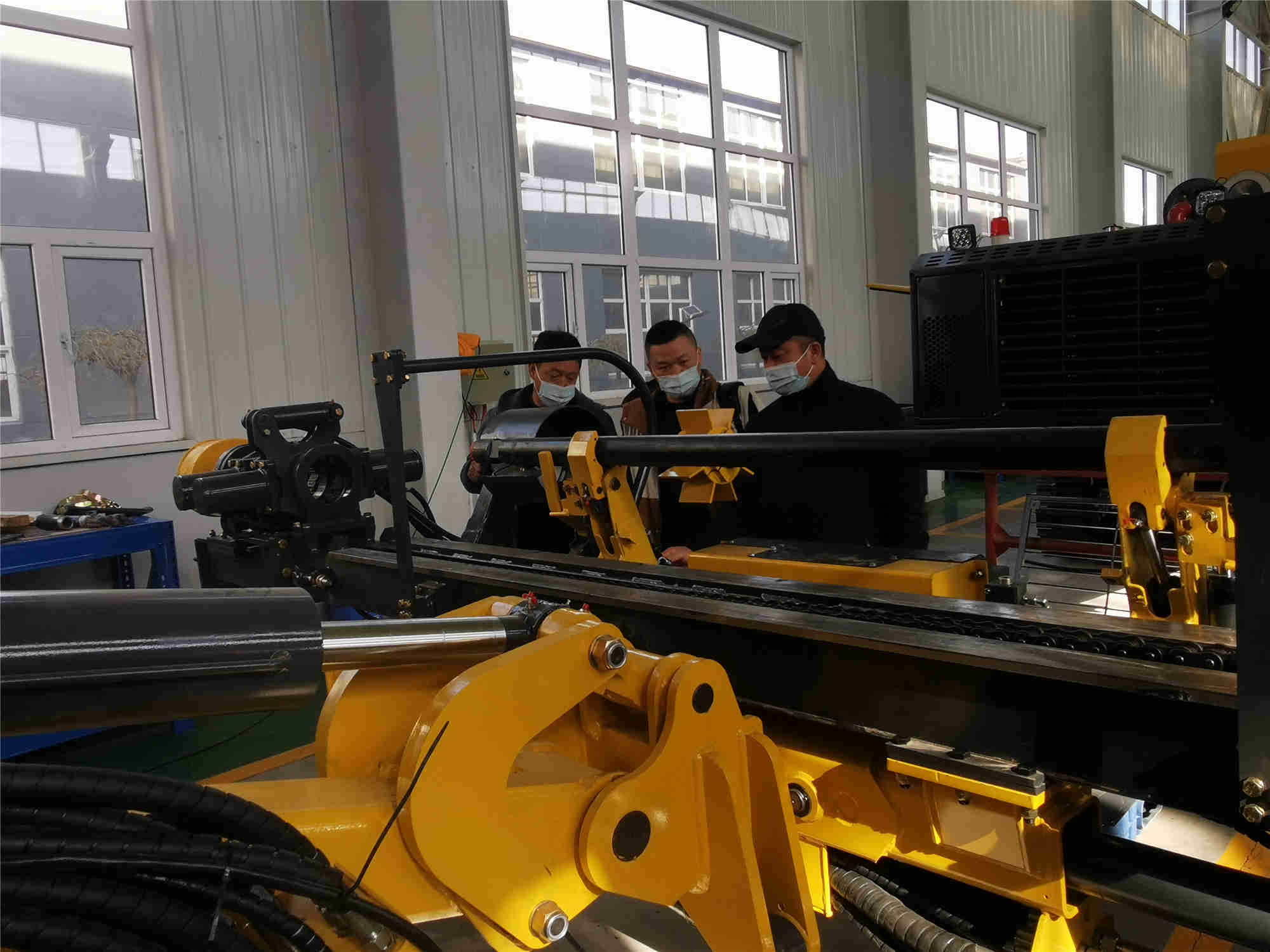 The account manager told us an example of the TAIYE-X5 drilling rig playing an essential role in the field. Due to years of mining, there is an unsupported area above the road in the mine. The company planned to re-modify the road to avoid the hidden risk because their old equipment failed to drill a crooked hole in the tight bottom. After introducing the TAIYE-X5 drilling rig, it is possible to drill the blast hole according to the terrain because of its larger carriage and boom pitch angle. After blasting, the hidden dangers were smoothly resolved, and it also saved a lot of workforces and financial resources for the company.
In this training, the technicians and after-sales engineers of TAIYE gave a detailed explanation to the customer on the entire hydraulic and electrical system of the TAIYE-X5 DTH drilling rigs with automatic connecting and unloading drilling pipes. Besides, for various common faults and daily maintenance of the drilling rig, they carried out simulation operations on the spot, enabling customers to understand the drilling rig structure further and obtain the ability to find and troubleshoot faults quickly.